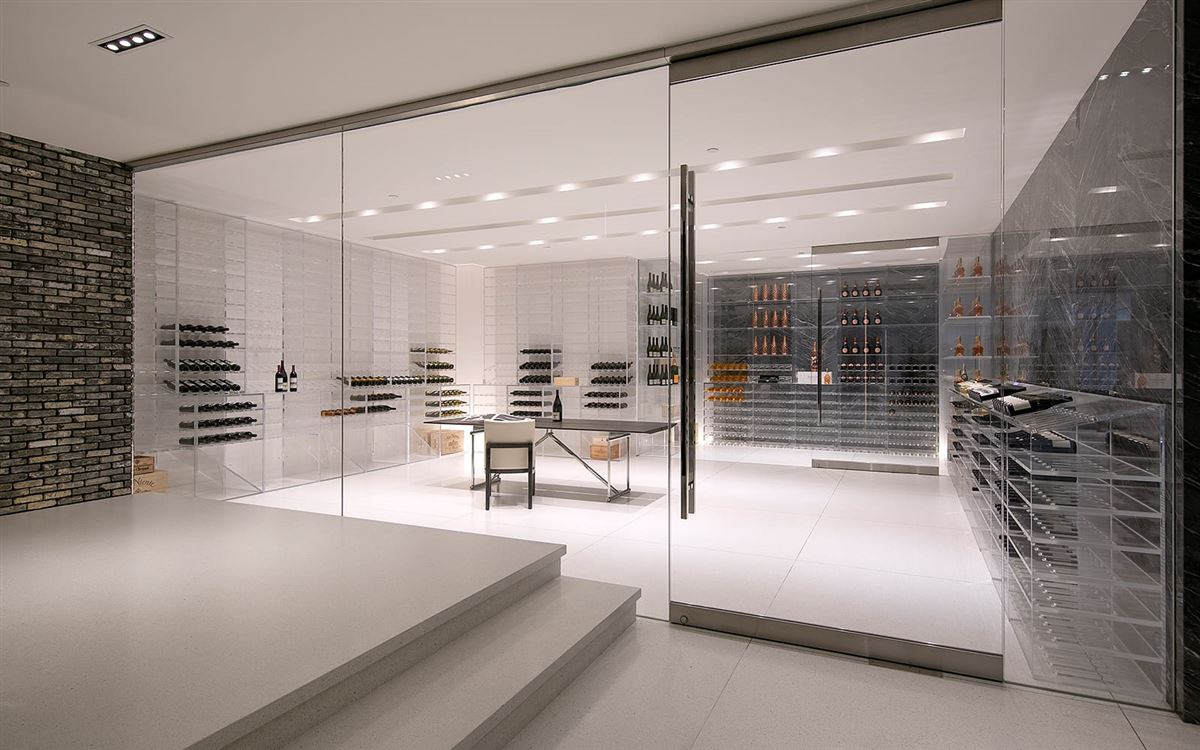 Many of your favorite leisurely activities can be done from the comfort of your home – with the right amenities. Here's how we've reimagined everything from a spa day to a farmer's market to a night-out.
Night-Out > Night-In
Turn a night-out into a night-in with an exceptional bar or wine cellar. The latter offers you the opportunity to do a wine tasting – consider meeting with friends via Zoom and review a specific wine. Alternatively, look up new cocktail recipes and try your hand at them within your personal bar.
No bar at home? Consider creating a bar cart, stock-full of your favorite cocktail ingredients and necessary barware.
Web ID: ORKB
Farmer's Market > Garden
As weather warms up, farmer's markets will surely be missed this year, but that doesn't mean you have to forgo the fresh produce – garden in your very own backyard! Whatever you grow will make future dishes that much more personal.
No backyard? Urban-dwellers can still enjoy this activity from balconies or rooftops. Simply purchase pots or planters and read up on growing a particular fruit, herb or vegetable in a smaller space.
Web ID: FATK
Going to the Movies > Movie Night
While going to the movie theater is definitely an experience, there are advantages to watching a movie from home (especially if you have a personal theater) – no sticky floors, noisy neighbors or random phone screen lights from others. Make it really special with homemade popcorn and boxes of candy.
No home theater? Simply darken whatever room you choose to watch your movie in, turn up the volume and remember the snacks – it's still a good time.
Web ID: THIX
Dinner Reservations > Home-Cooked Meal
Dinner plans cancelled? Re-create the experience at home. Find an exceptional cooking class or tutor online, source some prime ingredients and get to work in the kitchen. Make things extra special by taking your meal to the dining room. Be sure to set the table and dim the lights or dine by candlelight.
Not an exceptional cook? Consider purchasing a meal kit where everything is pre-prepped for you, making it almost as simple as popping it in the oven – you'll still feel that sense of accomplishment when it comes out perfectly.
Web ID: YAMA
Spa Day > Self-Care at Home
Spa day can be any day, especially in the right spaces. Indulge in your favorite products or treatments, or create masks, scrubs, etc. from scratch. If you have one, step into your at-home sauna or jacuzzi. Alternatively, consider a warm bath complete with your favorite bath bomb.
Missing the nail salon? Consider trading DIY mani-pedis with another member of your household.
Web ID: WHBL
Like these activities re-imagined for indoors? Check out last month's "A Peek Inside," where we featured a resort-style home – it's the perfect getaway when you're unable to travel.