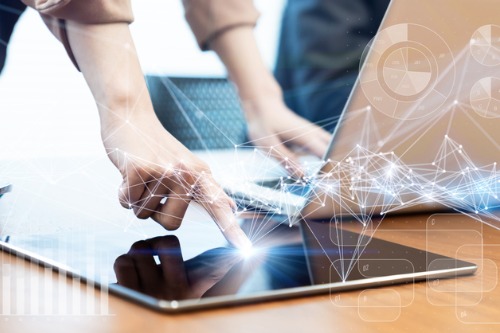 While the ban on open homes and public auctions amid the COVID-19 outbreak has spurred fears of a real estate shutdown, property groups have managed to take advantage of technology to continue their businesses — and some have even witnessed growth in demand.
Franco Bevacqua, managing director of Melbourne-based Charles Lloyd Property Group (CLPG), said the group started receiving more enquiries over the past four weeks due to their focus on digital marketing.
"We're certainly finding that this approach has had a direct increase in our enquiry levels, which shows our customer is certainly still very active but through more virtual and digital means," he said.
CLPG, which currently has nine residential projects in development, recorded a 32% increase in average enquiries over the past month and a 25% growth in weekly sale deposits.
Bevacqua said the group has adopted a digital strategy that reduced physical interaction with their clients. This includes conducting virtual appointments via apps like Zoom and Skype. Furthermore, the group employs demographic-targeted marketing through social media.
"It was important for us to find a way to keep business going as best we could as people are required to keep apart. Meetings can only be done one-on-one and by appointment, and they last no more than 15 minutes," he said.
Leah Calnan, president of the Real Estate Institute of Victoria, said interest for properties in Victoria remains strong and local agents are turning to technology to satisfy the demand.
"Many agencies have already invested in online platforms for property auctions and have been trialing them in recent months, and houses will continue to be sold in Victoria," she said in a recent statement.
Bevacqua said "dual-key" homes are a property type that has been gaining traction over the past year.
These homes consist of a three-bedroom dwelling, with a supported one-bedroom dwelling at the rear under one roofline.
"They offer investors a high-yielding, innovative investment option unlike anything else in the market," Bevacqua said. "Families looking to stay close — but still independent — from older or younger loved ones, along with young owners looking to capitalise on the second income stream, have led enquiry in recent months."
Top Suburbs : springwood , st peters , mayfield , freshwater , melton
Get help with your investment property
Do you need help finding the right loan for your investment?
When investing in property, it is important to make sure that you not only have the lowest available rate that you can get, but also have the correct loan features for your needs.
Just fill in a few details below and we'll then arrange for a local mortgage broker to contact you and work out what features or types of loans are right for your needs. We'll even help with the paperwork. Plus an appointment is free.
We value your privacy and treat all your information seriously – you can check out our privacy policy
here