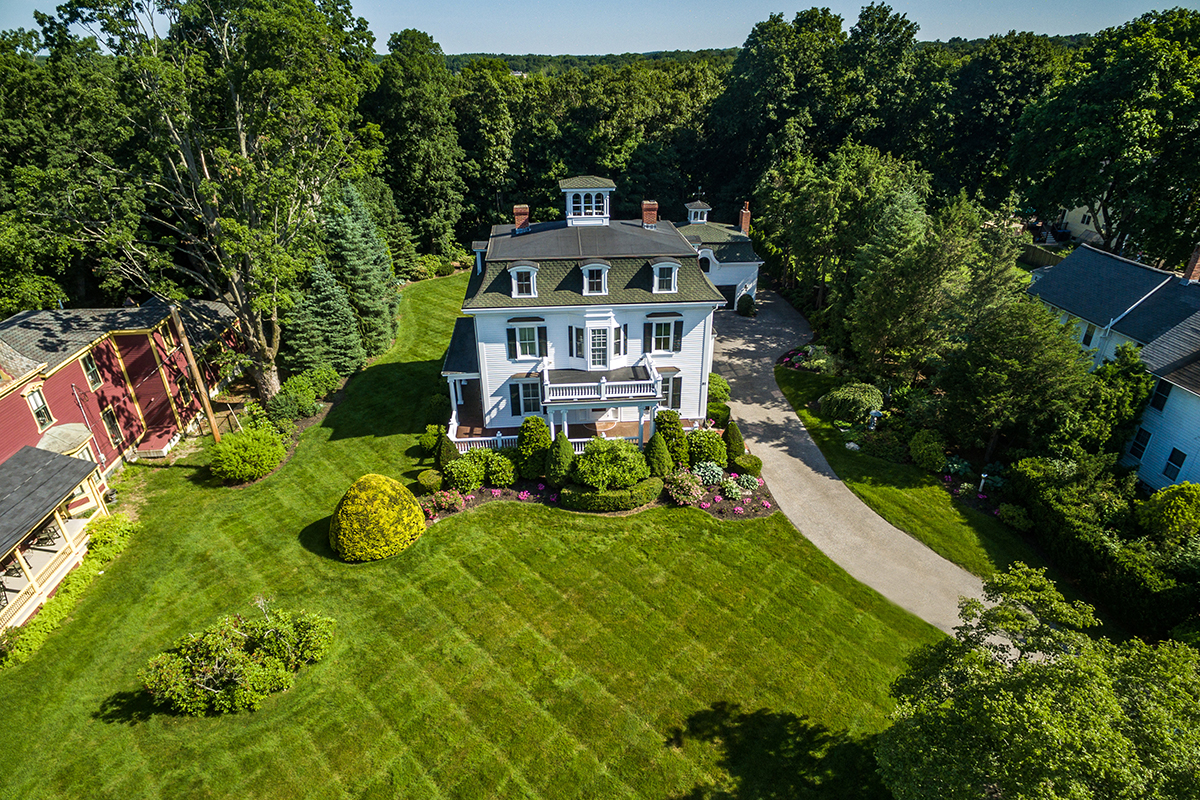 Much like the incorporation of a lot's natural setting in a home's overall design, when approaching a remodel, homeowners must decide which features they'd like restored to their former glory or renovated into something new. Learn more about what distinguishes these two remodeling methods.
In a world obsessed with latest trends, smart home technological advancements, and a seemingly incessant need for impulse stimulation, there remains an integral component of respecting the foundation of a home while continuing a tradition of regeneration and change. This begs the question: How do I make this home my own, while maintaining its integrity?
This is where restoration and renovation come into play. Although similar, these two options can create an internal dilemma as well as a unique opportunity when approaching a home remodel.
Restoration, by definition, is "the act of returning something to a former owner, place or condition." As buyers continue to acquire historic villas, estates and significant properties, the idea of restoration is often considered to revive the period details that make these spaces unique.
When applying this idea to a home, restoration has a range of definitions. It could be simply lifting carpet to reveal turn-of-the-century oak wood floors long forgotten by previous homeowners or consulting a master carpenter to recreate intricate crown moldings that once lined the 10-foot ceiling of the living room. These changes, whether they be simple or extreme, can reflect a sense of newness in a space.
Though restoration can be exciting and revealing for homeowners, it can also be a challenge to execute. John Eifler of Eifler & Associates Architects in Chicago, Illinois, offers this on restoration: "You kind of combine the original design with the alterations that may have been made over time, then combine that with the new owner's wishes, and then do everything you can to try and take it back to what it was originally."
For restorations, Eifler said he typically reserves that terminology for homes and buildings that are or will be preserved for museum-like settings. For instance, in 2014, Eifler & Associates restored Frank Lloyd Wright's Laurent House in Rockford, Illinois. Originally built in 1952, this pre-ADA (Americans with Disabilities Act) home was designed for a World War II veteran who was paralyzed due to complications with spinal surgery. Eifler's restoration helped preserve the home for future generations to appreciate. This restoration involved a new roof, wall disassembly to address antiquating wiring issues, and installing an underground drainage system.
While restorations revive existing features within a home, renovations — a changing of the guard, if you will — require the new owners to build upon what the previous owner found beautiful by making it their own. Renovating a property is not synonymous with restoration because renovating ultimately creates something new from something old. Renovating a space can also be very empowering. It's taking homeownership and making the decision to set a new precedent in the space.
"There's always something that we do now much better than we did in the past," said Eifler. Of course, with so many innovations in homebuilding, it's important to keep an eye on the past, but to embrace the tools and resources of today.
For renovations, this could mean upgrading the electrical, plumbing and mechanical systems of the home to ensure maximum efficiency. Or, as was done to a beautiful Georgian Classic home in Natick, Massachusetts recently, a focus on the exterior, where the owners lovingly replaced the cedar clapboard siding, installed new Pella windows and two new cupolas, one on the main house and one on the garage.
While some renovations may be more cosmetic, focusing on a specific room or area, others are more comprehensive to give the home an entirely new look and feel, which could take years. Such was the case in Brooklyn, New York with the detailed renovation of a dreamy Brownstone, for which its owners spared no expense. Their commitment, patience and passion ensured no detail was too small as they redesigned this historic home to carefully blend preservation with an array of modern conveniences.
"Our main goal was returning a generic white box to its former grandeur while creating a relaxed, calm and modest feel that separates us from the bustling world we are in," remarked the listing agent who worked closely with the owners on design. "After stripping it back to its four surrounding walls, we added intricate moldings into the plain rooms and it instantly felt right. From there, the house began to take shape. Overall, we believe the design approach worked harmoniously with the sense of history that has been recovered."
When remodeling a home, there is often an element of restoration and renovation no matter what the project demands may be, and ultimately, as Eifler expressed, it is up to the homeowner to decide what to do with the property and what direction to take the home.
For more, check out the latest issue of Luxury Portfolio International® Magazine.