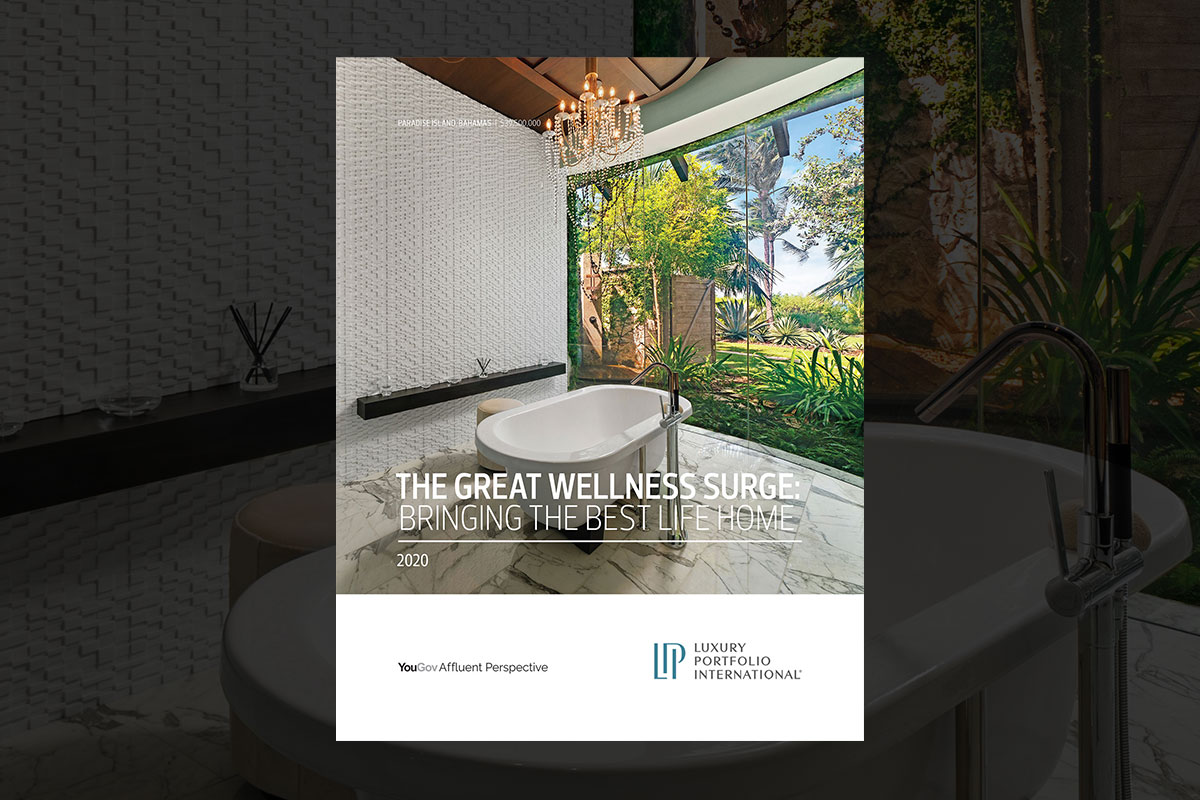 The number of individuals reporting a net worth in excess of $1 million USD has almost doubled.
Our latest report The Great Wellness Surge: Bringing the Best Life Home takes an in-depth look at personal wellness as the new luxury from the perspective of those with homes worth $1 million USD or more. The findings highlight five important trends.
1. Wellness is central to a life well-lived
More than 90% of luxury homeowners say their overall personal wellness is extremely or very important. The reasoning behind why individuals prioritize wellness varied between regions that included North America, Latin America, Asia-Pacific and Europe, with the belief that wellness contributed to overall happiness being the most popular reason.
2. Home wellness is in growing demand
Wellness real estate is growing faster than other aspects of wellness investment, which also includes wellness tourism, workplace wellness, thermal/mineral springs wellness and spa facilities. Elements of personal wellness, which included physical, emotional, intellectual, social and spiritual wellness were prioritized differently among Millennials, Generation X and Baby Boomers.
3. Wellness through intentional travel is gaining momentum
Leading the pack on intentional travel was Millennials, with almost one-third (32%) indicating that they had participated in wellness travel over the last year, compared to 19% of respondents overall indicating their participation in wellness travel. Notably, wellness travelers were also more likely to participate in unique experiences while traveling, like those that centered around emotional wellness, facilitated interaction with other travelers and included a visit to a local sporting event.
4. Total wellness includes mind, body and soul
Wellness goes beyond the physical, including mind, body and soul. Respondents indicated their participation in wellness activities that ranged from eating habits and exercise to disconnecting from devices and helping others in need. Incredibly, 68% of luxury homeowners indicated that they subscribe to non-traditional dietary practices – from veganism to keto to organic-only diets.
5. Wellness is key to managing the stress of success
Over half of the affluent found their wealth to be a source of stress, and an additional 50% prioritize work over their personal life, making wellness incredibly important to both alleviate stress and make the most of their limited free time. To reduce daily stress, luxury consumers improved sleep habits, better managed their time and removed themselves from stressful situations, among other efforts.
Takeaways
The vast majority of luxury homeowners consider wellness a key factor in their overall happiness, and as a result, they are prioritizing it like never before. Including wellness amenities in their homes, managing the stress of success and participating in wellness activities even as they travel are all ways the affluent are putting wellness at the forefront.
To read the full analysis, download the complete whitepaper. You can also view our press release on the LPI news page.