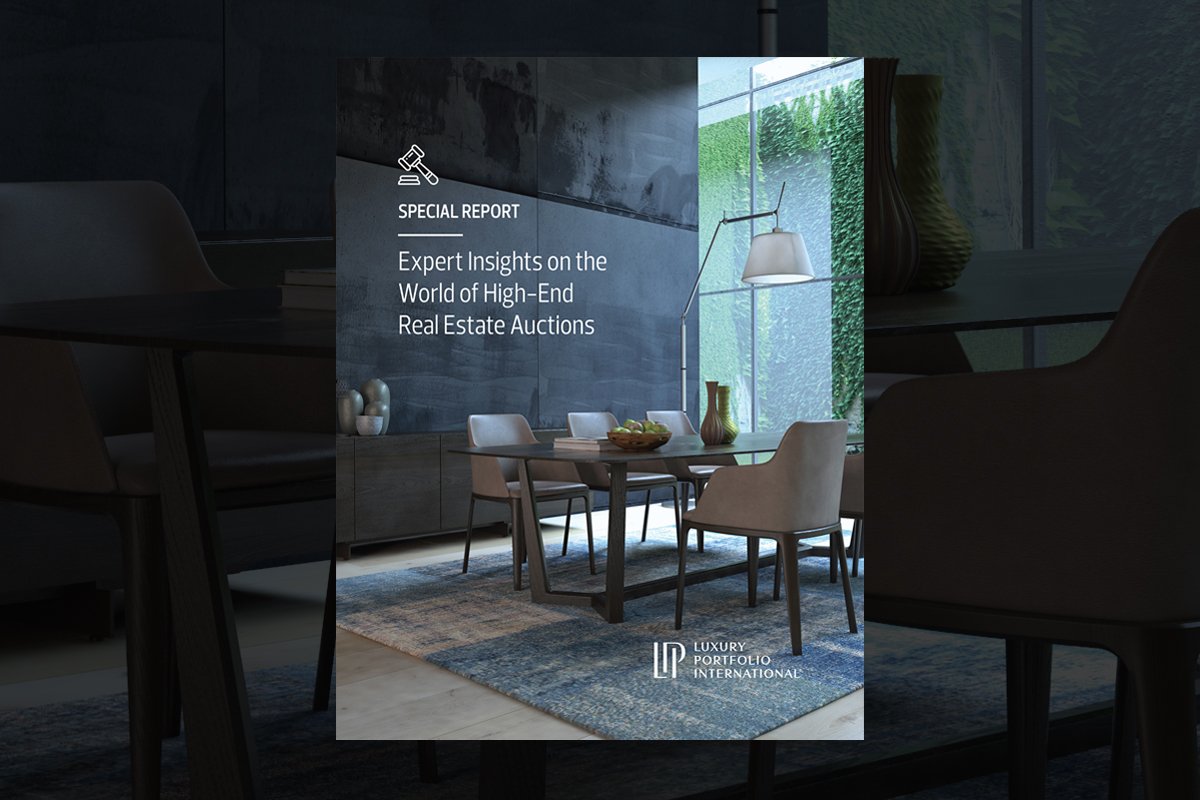 Luxury Portfolio International® is excited to announce the release of our newest report, titled Expert Insights on the World of High-End Real Estate Auctions. This special report looks at the evolution of its popularity, its differentiators from traditional selling, the selling process and how it has been impacted by COVID-19.
The study brings together analysis and first-hand input from a variety of property specialists worldwide, Including Concierge Auctions from the U.S., Barfoot & Thompson from New Zealand and Belle Property from Australia.
In New Zealand and Australia in particular, the auction is quite popular and success rates are exceptionally high. In fact, one expert quoted within the study — Nick Boyd, Head of Sales and Business Development for Belle Property — estimates that up to 70 percent of home sales there are sold by live auction. This, in essence, makes this part of the world a test-case for the auction process.
Within the piece, we additionally delve into COVID-19 and its impact on high-end home auctions. As detailed within the report, organizers have successfully remained nimble in the midst of the spread of the coronavirus by rapidly bringing the auctions online. In New Zealand, for example, what traditionally took place in-person is now being live-streamed, with bids placed through mobile app or PC.
To view the full report, visit luxuryportfolio.com/whitepaper.
LPI Member? The report is also available for download in LuxeXchange, under Program Information.
Read our press release.