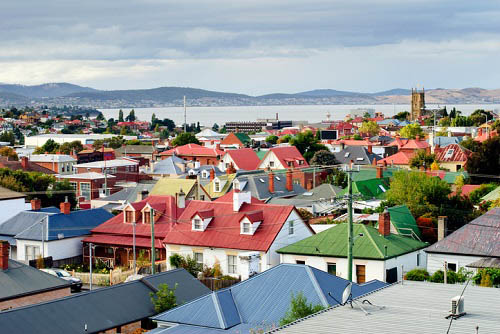 The COVID-19 outbreak is affecting the businesses of many real estate agents, but some are seeing an excellent opportunity to market internationally, according to a study by Juwai IQI Market Intelligence.
The study showed that 82% of residential real estate agents across the globe expect their earnings to be negatively impacted by the coronavirus outbreak.
The share of Australian agents who anticipate the negative impact on their earnings to be "significant" is more than twice the share who expect it to be "moderate", at 58% and 27%, respectively.
To address this, agents are turning to international marketing. In fact, 18% of agents worldwide said investing in marketing to foreign buyers is one of their strategies to minimise their losses.
In Australia, 16% of agents are thinking of employing the same strategy.
Also read: Thinking Long-Term Is Key Amid COVID-19 outbreak
James Pratt, CEO of James Pratt Auction Group, said it is smart to market to overseas buyers, given the current market conditions.
"In a situation like this, it's good to be aggressive in expanding your audience. Someone in China, where they are getting over the coronavirus, is going to be more likely to buy than someone here in Australia where we are just going onto high alert," he said.
With the technology available, Pratt said international marketing is now more accessible.
"Social media-wise, I have seen an increase of social media engagement from international followers, especially on Instagram," he said.
The study also found that 68% of agents said they felt that now is an excellent time to buy a home.
Pratt said the current state of the market provides perfect timing for buyers and sellers to get into the market.
"Right now, there is a tremendous opportunity for buyers who may not have as much competition for the property they want. For sellers, the good news is that the potential buyers turning up are more genuine and motivated than is typical in normal times," he said.
Top Suburbs : leumeah , spearwood , berala , gladesville , emerald
Get help with your investment property
Do you need help finding the right loan for your investment?
When investing in property, it is important to make sure that you not only have the lowest available rate that you can get, but also have the correct loan features for your needs.
Just fill in a few details below and we'll then arrange for a local mortgage broker to contact you and work out what features or types of loans are right for your needs. We'll even help with the paperwork. Plus an appointment is free.
We value your privacy and treat all your information seriously – you can check out our privacy policy
here